Contact Us
Zhejiang Peng Hong Trading Co., Ltd.
| | |
| --- | --- |
| Add: | Rm.1005, Modern Star Building,NO.337 Shao Xing Rd.,Hangzhou, Zhe Jiang, China |
| Tel: | 86-571-85889956 |
| Fax: | 86-571-85889950 |
| Email: | sales@phmetals.com |




Custom Bolt /Fasteners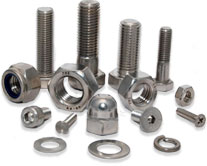 Our range of products includes all standard fasteners such as Bolts, Nuts, Washers, Rod, and non-standard fasteners produced in strict accordance to your specifications

About Us
Peng Hong Trading Co. is your trusted source for aftermarket fastener parts for vehicles, machinery, aerospace, and more. Our range of products includes all standard fasteners such as Bolts, Nuts, Washers, Rod, and non-standard fasteners produced in strict accordance to your specifications.
The company is based in Hangzhou, China, which is located in the transportation Golden Triangle between Shanghai and Ningbo.

Our Advantage
1. Service
We are one stop shop for all the requirements related to vehicle parts and machinery parts. We also offer raw material such as steel, aluminum, brass, and more. We currently have 20 supply contracts for long term service; therefore we can offer the best pricing for our clients. We also have two supply contracts with SOE steel Mill supplying all types of steel material for our needs. The service aim of our company is to save you time, work efficiency, and to offer the best price to our clients.
2. Quality Assurance
Peng Hong Trading is committed to delivering our clients with superlative products that surpass the buyers' expectations. We utilize advanced machinery and equipment in production to ensure premier quality. A team of well trained professionals strictly monitor the entire process in order to ensure flawless production. Every single component, irrespective of its size or quantity, is stringently inspected to check that it matches the proper specifications.
3. Equipment
For Quality Assurance we are well equipped with the latest equipment: Elemental analyzer, hardness tester, melted iron composition analyzer, peel force tester, pointing machine, polishing machine, salt-mist corrosion tester, sample polishing machine and sample tester to name a few.
Global Capabilities
Application Engineering Services
From our factories or in the field we can provide you with application analysis/review, 3D modeling, product samples, on-site training and total engineering support.
CSI (Cost Savings Investigation)
The PENG HONG Cost Savings Investigation program was developed to help companies attain a lower "assembled cost" for their designs. You can put our global fastening expertise to work for you by allowing our CSI team to disassemble and carefully analyze your product. Our CSI team will then make recommendations to you on how to reduce fastener costs, aseembly time and/or assembly steps.
Comprehensive Website
Our PHMETALS.com fastening resource center provides the tools to help you determine which type fastener or installation equipment is right for you. It includes a complete CAD library, fastener selector tool, conversion tables, tutorials/animations, literature, tech help, and environmental compliance references.
Custom Designs
Our engineers can assist you in finding the most efficient solution to your application, and design the right fastener to meet your needs.
Installation Equipment
We can assess your application and recommend equipment that helps you achieve your lowest installed cost. Systems can be developed to handle multiple fastener types simultaneously to address challenging component handling and fastener installation.
Prototype Development
We're equipped with the latest equipment to provide prototype samples and short run production quantities for your testing and analysis.
Technical Lab
We have comprehensive testing facilities in each of our manufacturing locations. Tests include mechanical testing, tensile strength, compression, in sheet performance, micro hardness (Knoop, Rockwell and superficial), thermal cycling, image analysis, and corrosion and plating issues and analysis.